TurboLyse C (CellCulture) Protease Mix (1 ml)
For efficient lysis of cell culture samples.
Kit content:
TurboLyse Protease Cell Culture (1 x 1 mL)
Lysis Buffer Cell Culture (1 x 2.2 mL)
Clearing Solution Cell Culture (1 x 400 µL)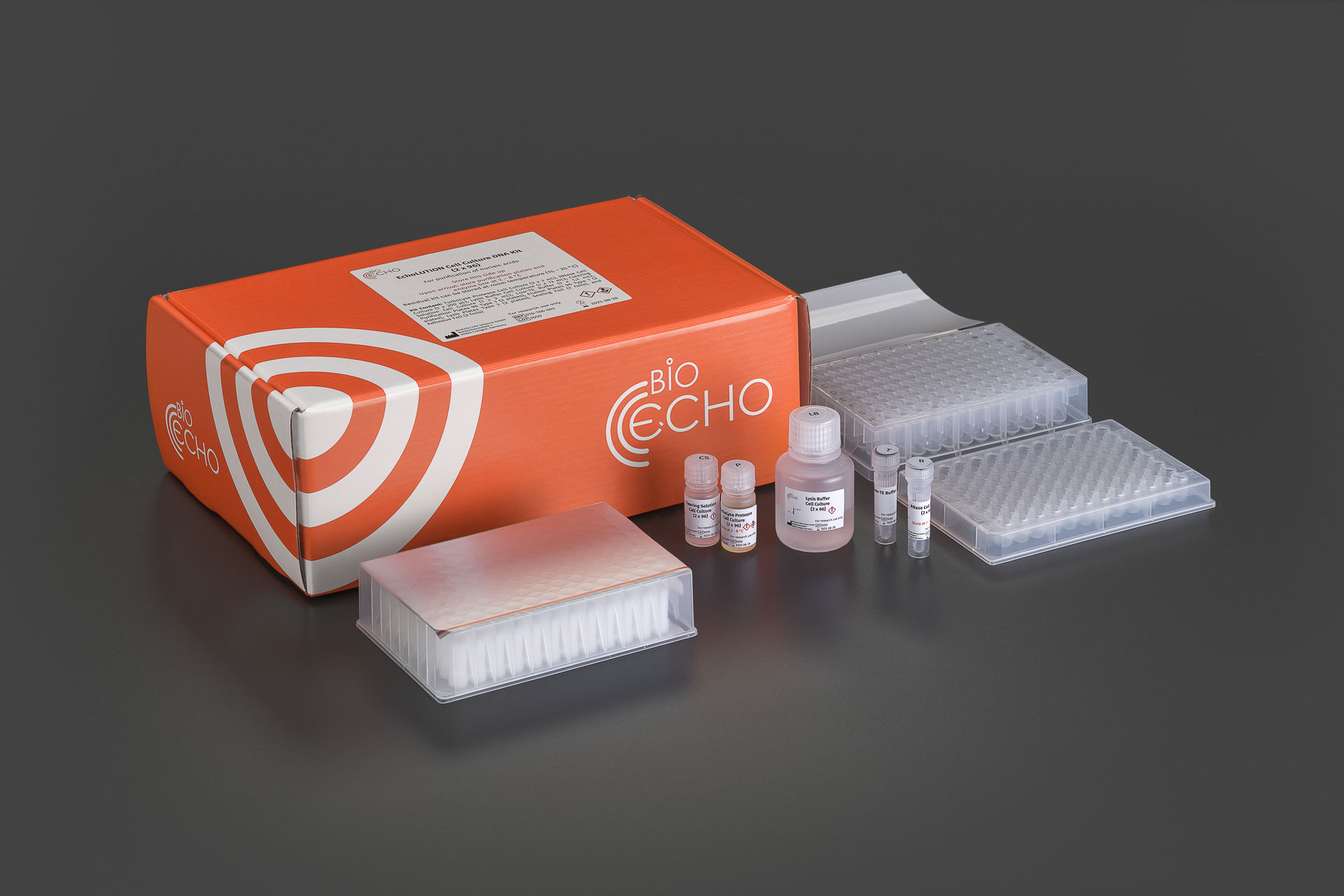 EchoLUTION Cell Culture DNA Kit
For single-step purification of genomic and mitochondrial DNA from up to 2 x10⁶ eukaryotic cell lines and primary cells. Features: Convenience and speed: Workflow complete in just 30 minutes due to reduced steps.High sensitivity: Highly pure DNA free of contaminants and inhibitors.Reliable results: Lysis under physiological conditions results in long and intact DNA perfectly suited for downstream applications such as PCR and NGS.Sustainability: Up to 70% less plastic consumption compared to other extraction methods and no usage of hazardous reagents.