BioEcho launches EchoLUTION™ Buccal Swab DNA Kit for an ultra-fast and efficient DNA extraction.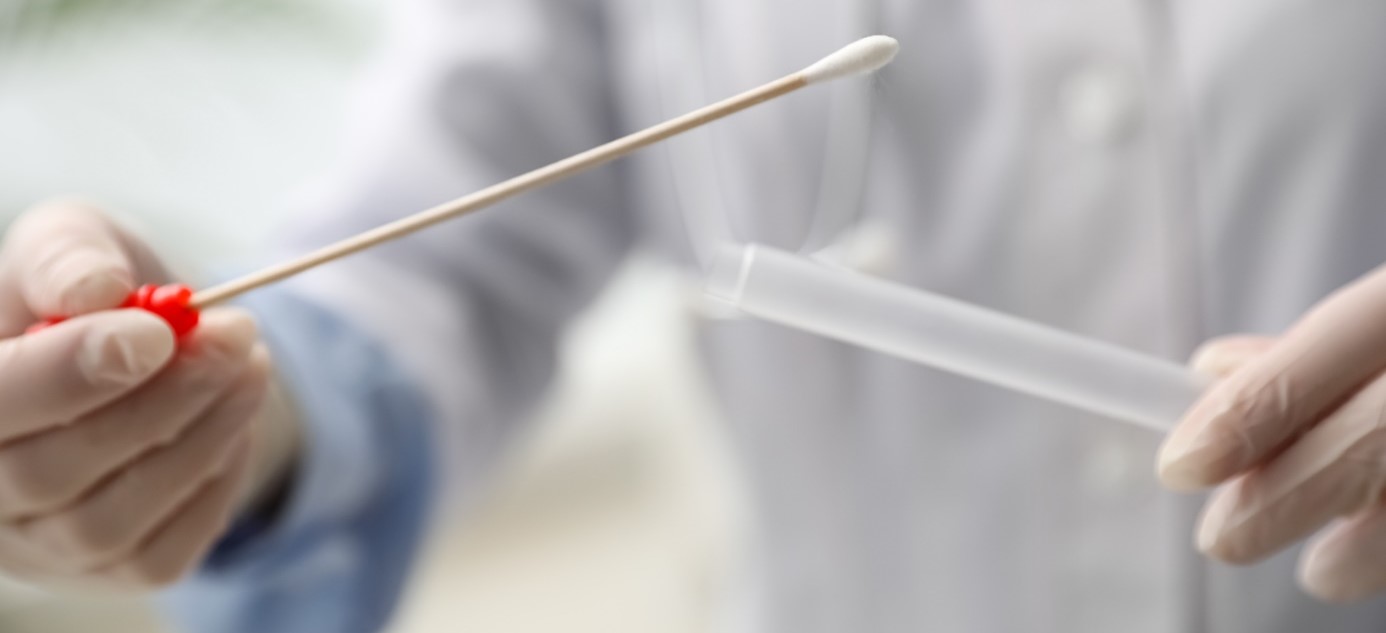 EchoLUTION Buccal Swab DNA Kit enables easy DNA extraction from buccal swabs.
EchoLUTION Buccal Swab DNA Kit enables reliable DNA extraction from buccal swab samples.
Much faster procedure than conventional kits
Ready-to-use DNA for downstream applications, such as sequencing, genotyping, and genetic screening
The new
EchoLUTION Buccal Swab DNA Kit
provides an ultra-fast extraction method, which delivers ready-to-use DNA for downstream applications, such as PCR testing, genetic sequencing, and other analysis like STR (short tandem repeat) and parental testing. Further applications are genotyping and disease assessment for livestock, poultry, farm animals, and pets.
"With our Buccal Swab Kit and its unique new lysis technology we offer the possibility to extract high quality gDNA from buccal swabs in an unrivalled fast and easy way. Furthermore, in accordance with the BioEcho mission, we use non-toxic and environmentally friendly reagents in our kit. In my perspective, the kit offers the opportunity of simplifying the sample processing while having fun and being sustainable", declares Nicole Seip, Lab Head Product Development at BioEcho.

Less steps are required for DNA extraction with the EchoLUTION Buccal Swab DNA Kit, resulting in a simple and quick workflow. The tailored lysis takes place within 2 – 5 minutes, leading to a protocol that is up to 85 % faster than other kits in the market. The result is a high-quality DNA from dry swabs suitable for numerous applications.

Genomic DNA from buccal swab samples is used as a non-invasive method to extract DNA for high-throughput genetic screening. This molecular analysis requires effective nucleic acid isolation to obtain genomic DNA for numerous samples.
About BioEcho Life Sciences
BioEcho Life Sciences is a specialized solution provider for the extraction and analysis of nucleic acids. We create disruptive technologies, products, and workflows that make downstream processing of nucleic acids easier and faster, significantly increase throughput, and deliver reliable results. Our EchoLUTION technology enables the fastest DNA and RNA extraction on the market - in just one single step. It reduces the associated plastic consumption by up to 70 %.
BioEcho was founded in 2016 by leading industry experts. The headquarter in Cologne, Germany, is certified according to ISO 9001 and ISO 13485.