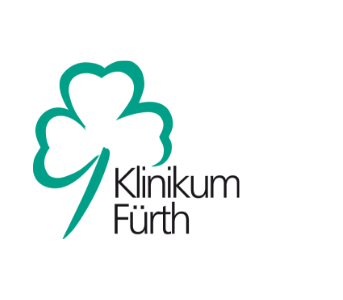 "I enjoy ordering products much more when the company cares about our environment. So, I was very pleased to learn that BioEcho reduces product packaging and uses sustainable materials wherever possible."

Evelina Lesch,
Molecular Biologist, Klinikum Fürth, Germany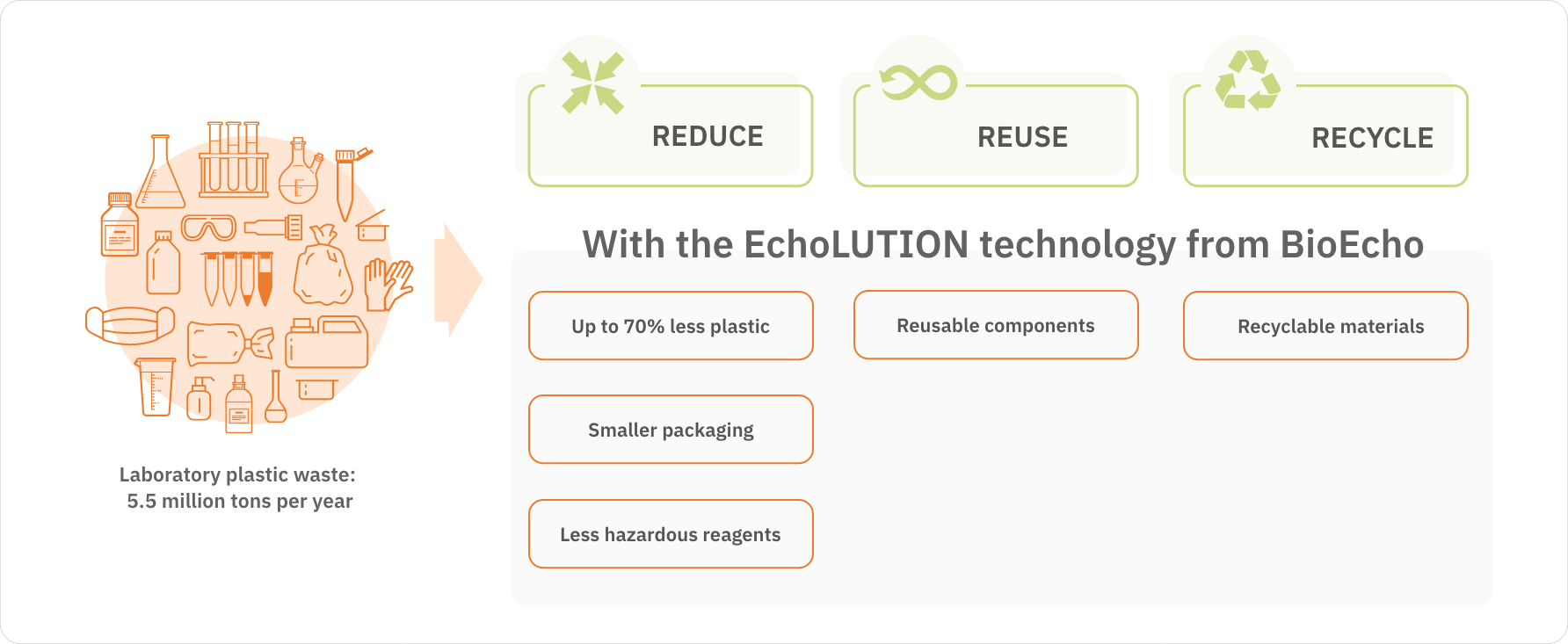 Reduce
Up to 70% less plastic waste

Due to fewer steps needed compared to silica methods, fewer plastic consumables are thrown out after the extraction process

Plastic bags and packaging materials are reduced to a minimum. The remaining bags in the kits are made from biodegradable bioplastic (polylactic-acid, PLA), which is based on the renewable resource starch instead of oil-based plastics

Smaller kits free up shelf space in your laboratory

Fewer hazardous reagents are used in the kits, contributing to user health, minimal health risks, and reduced disposal costs
Reuse
The conditioning plate can be reused several times
For this reason, the plate is not part of the kit and can be purchased separately
Recycle
Carton boxes are made from 70% recycled paper and are 100% recyclable (water-based ink)
Plates are made from 100% polypropylene and are easily recyclable (consult with your waste manager for regional regulations and recycle only decontaminated material)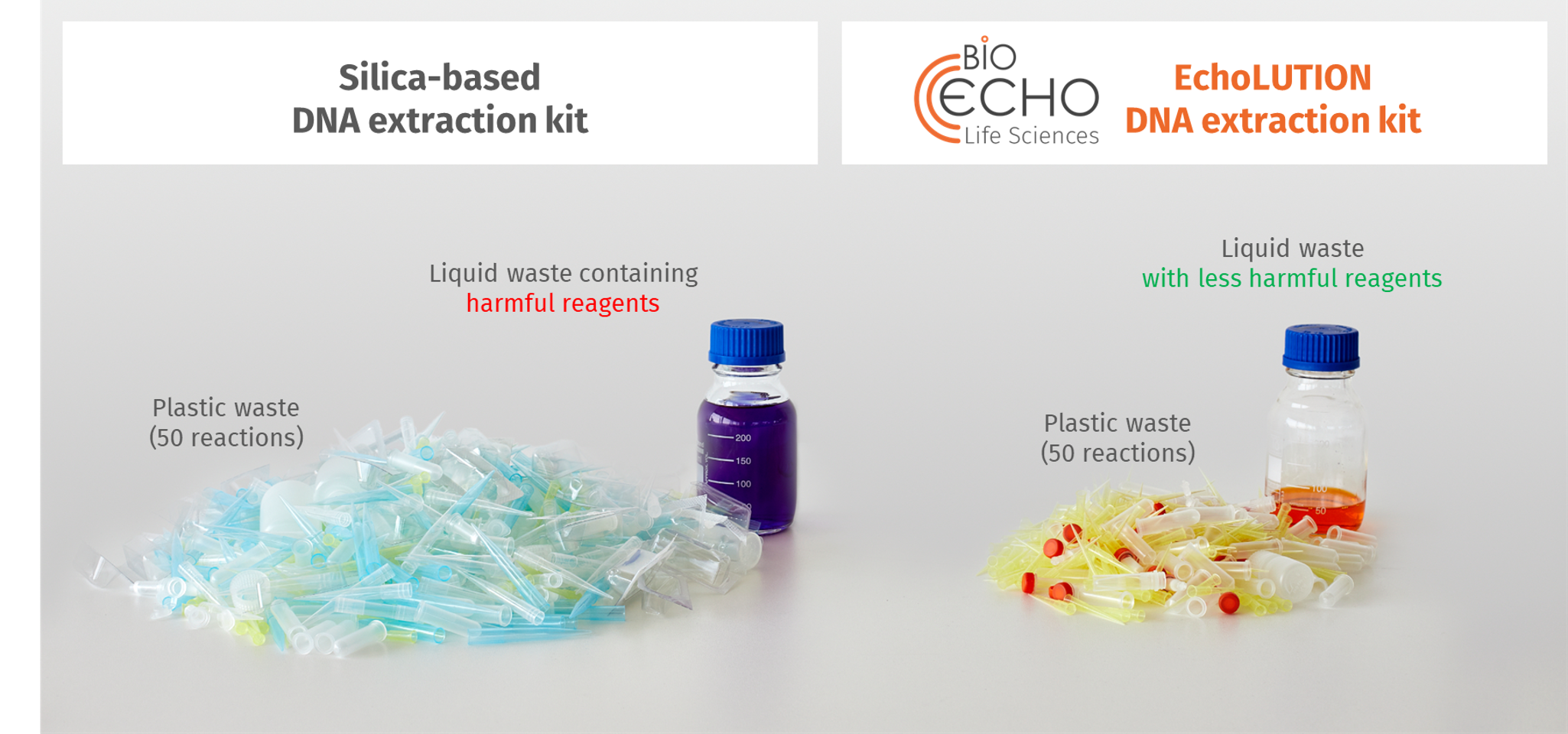 Plastic waste comparison
The plastic waste and liquid waste of an EchoLUTION DNA extraction kit (right) and a corresponding silica-based kit (left) were collected for comparison. 50 DNA extractions each were performed according to the supplier's protocols. Using the BioEcho EchoLUTION kit results in up to 70 % less plastic waste when compared with the silica-based bind-wash-elute kit (depending on the used kit). In addition, fewer toxic reagents are included in the BioEcho DNA extraction kits.

Figure 1
Comparison of the theoretical worldwide plastic waste from nucleic acid extraction kits when using BioEcho EchoLUTION Kits versus silica-based kits1,2.

Figure 2
Comparison of the theoretical worldwide disposal costs for nucleic acid extraction kits when using BioEcho EchoLUTION Kits versus silica-based kits1,3.
Sources:
(1) Nucleic Acid Isolation and Purification Market [...] - Global Forecast to 2020. marketsandmarkets, November 2015
(2) Weight of plastic and regents of a 50 reaction kit: each have been set into relation to the worldwide number of reactions performed 2020 and extrapolated
(3) Kind of lab waste and respective prices 2019, Vienna waste management (Wienenergie)

Marketing and Sales
Fewer printed marketing materials




Sustainable print materials with 100% recycled paper and plant-based ink




User manuals and instructions for use as online version only




Climate-neural marketing materials




Water-based ink on carton boxes and labels




No environmentally unfriendly finishing of marketing materials




Reusable trade-show systems

Green website hosting
Supply Chain Management
Detailed questionnaire to find the best suitable supplier in terms of distance, fairness, social responsibility, reliability and more




Preference for suppliers from Germany and Europe to reduce the carbon footprint




Replacement of plastic bedding with paper-based bedding



Manufacturing
Reusable kit components can be purchased separately to reduce unnecessary waste



Research and Development (R&D)
Replacement of toxic reagents with environmentally friendly alternatives



Purchasing
Collective purchasing of consumables




Suppliers requested to reduce unnecessary packaging materials




Batch orders preferred




Energy-efficient instruments




Get inspired by our actions
---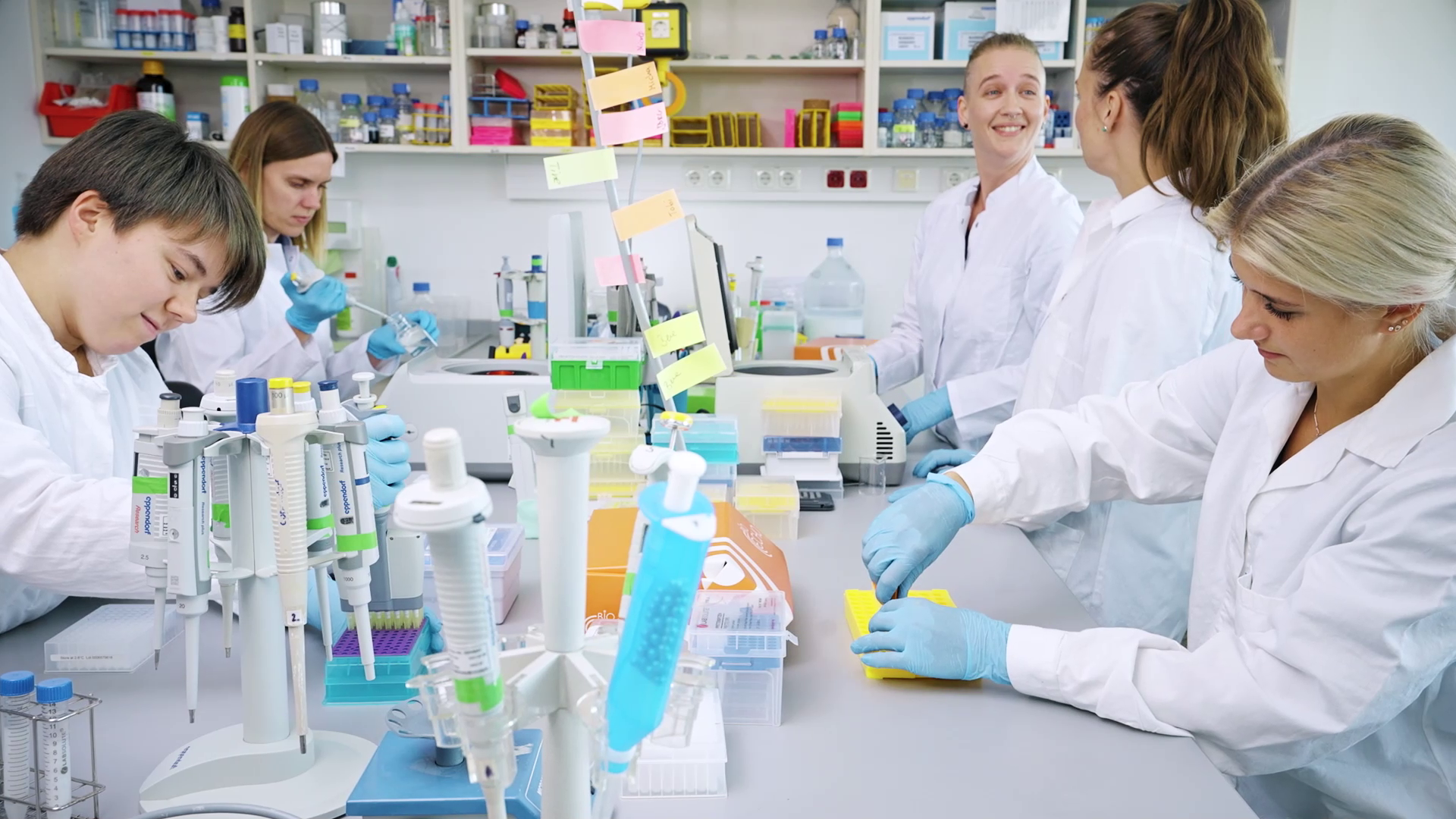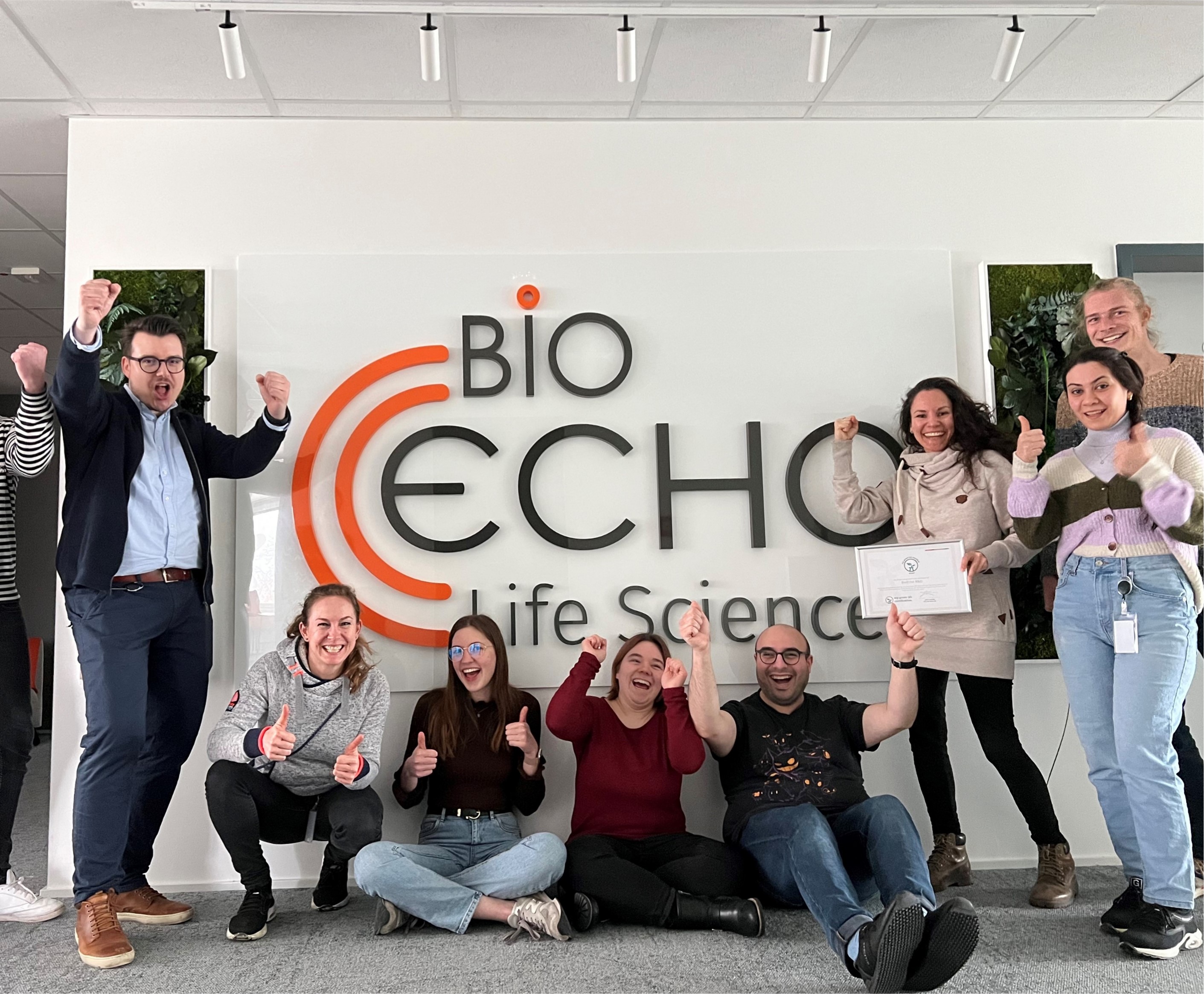 MyGreenLab® Certification
Beginning of 2023 we succesfully completed the My Green Lab Certification Program as a Green Level Certified Lab.
The program is considered the gold standard in laboratory sustainability best practices and helps to implement several changes within a certain timeframe. We think it is a great program, which helped us to get new ideas for change and to live the green spirit! We have reached the highest possible level.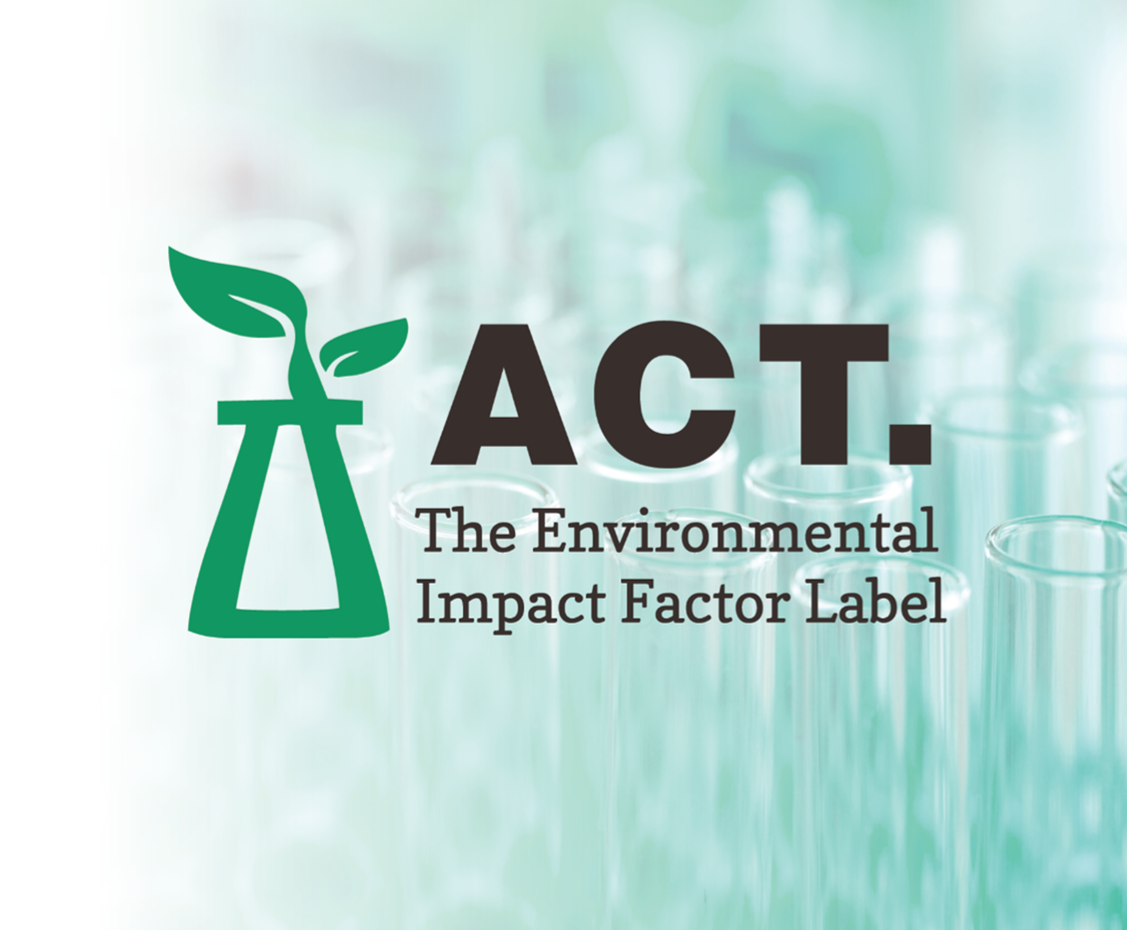 The ACT label for laboratory products
One of our goals for 2023 is to receive the ACT labels for our extraction kits.
ACT provides clear, third-party verified information about the sustainability profile of laboratory products. By providing needed transparency around manufacturing, energy and water use, packaging, and end-of-life impacts, ACT makes it easy to choose environmentally preferable products and reduce the carbon impact of laboratory supply chains.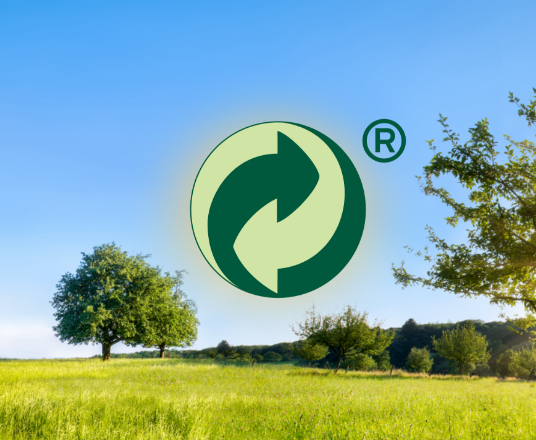 Der Grüne Punkt
We participate in the European packaging waste management system.
Germans love to recycle and so do we. Therefore, we contribute to a closed-cycle economy by participating in the dual system of the Green Dot.
THANK YOU!
We thank our customers and collaboration partners by sending them a ThankU.
For every ThankU sent, the organization behind it supports a good cause of our choice, be it planting trees, cleaning the ocean or protecting wildlife. For instance, every digital Christmas card sent to our customers in 2021 contained a ThankU.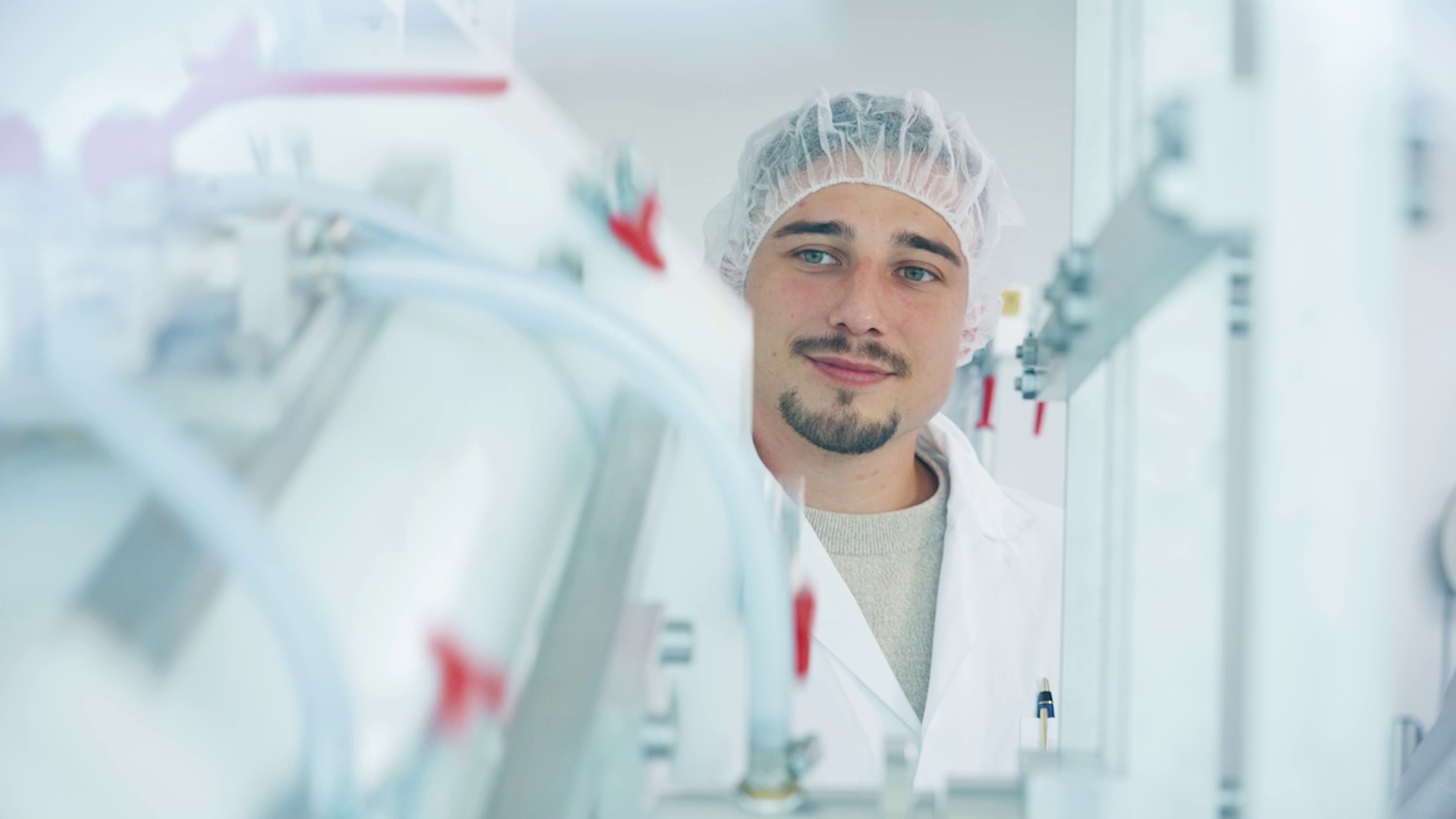 Action-day for employees
As part of our corporate social responsibility (CSR) and at the initiative by one of our employees, our management has allowed to use one day per year for a good cause or social activity. This could be participating in Fridays-for-future demonstrations, picking ip trash in the park, organizing gifts for the elderly or children, and much more.
Watch out for our LinkedIn posts!
Discounted job tickets to allow sustainable transportation by public transport
Weekly sports program and monthly massages for free
Regular social events like online cooking or summer parties
Free water, coffee, tea, and regional fruits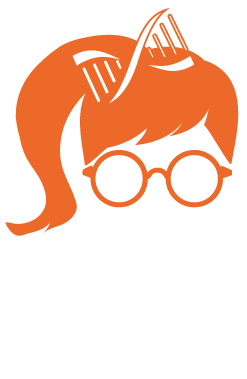 We know this is an ambitious goal and we will need to keep changing and improving, but we believe that this is the only way to slow down climate change and contribute to the 1.5 °C goal set by the Paris agreement. We also think that sustainability is a topic, where everyone should stand together and share knowledge wherever possible. If you have any suggestions or comments, feel free to reach out.